Remote Starter Systems, Alarms, Cruise Control Systems, DVD systems, Navigation systems, Back-up Camera/Sensor systems & More!

Over 25+ years of experience.  

I offer a variety of options for Remote Start Systems, Alarm Systems, Cruise Control Systems, Heated Seat installations, HID & LED conversion systems.  Package pricing is available for multiple installs for the same vehicle, different vehicles and referrals to other friends or family members.  Please email me for pricing and installation times and I will get back to you ASAP!  All installations will have soldered connections whenever possible!  Limited Warranty on Remote Start systems are:

1yr on ALL remotes, some have a 3yr.

LIFETIME warranty on all interior installed components installed.

Limited Warranty applies to original purchaser only and is non-transferrable. Limited Warranty will be void if any alterations, modifications or changes are made to the installation.  Please click the grey "OK" button to email me with questions on other products & services that I offer.  You won't find a better quality product installed for cheaper!  Guaranteed!  I'm on average $50-$100 cheaper than any retail place!!

Compustar 1-way Remote Start w/Keyless Entry & Trunk release (select vehicles) with up to 1000'-1500' of range.

Compustar 2-way LED Remote Start w/Keyless Entry & 3000' range (1-button or 4-button)

Arctic Start 2-way LCD Mile Range w/Keyless Entry

Smartphone integration available with ANY system.

Manual transmission*/ Diesel vehicles compatible 

Click links below to visit:

*requires additional parts/labor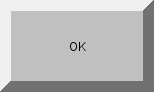 Click button to send me an email.

QUESTIONS / CONCERNS ABOUT VOIDING YOUR FACTORY WARRANTY?

This should resolve any questions on the installation of aftermarket components into your new vehicle, so you can have piece of mind.  This info comes directly from DEI (Directed Electronics)

Magnuson Moss Act 

Under the Magnuson-Moss Warranty Improvement Act, a vehicle manufacturer may not make its vehicle warranty conditional on the use of any brand of security system unless the manufacturer provides the system free of charge or the Federal Trade Commission (FTC) has specifically published that only the vehicle manufacturer's product may be used. To challenge a false claim, ask the person to put it in writing, or request the vehicle manufacturer's security system free of charge. If you are charged for the security system, or they refuse to give you a written statement, there may be a violation of Federal law. 

This is the actual language of the act: 

No warrantor of a consumer product may condition his written or implied warranty of such product on the consumer's using, in connection with such product, any article or service (other than article or service provided without charge under the terms of the warranty) which is identified by brand, trade, or corporate name; except that the prohibition of this sub-section may be waived by the Commission if: 

1) the warrantor satisfies the Commission that the warranted product will function properly only if the article or service so identified is used in connection with the warranted product, and 

2)  the Commission finds that such a waiver is in the public interest. 

The district courts of the United States shall have jurisdiction of any action brought by the Attorney General (in his capacity as such), or by the Commission by any of its attorneys designated by it for such purpose, to restrain (A) any warrantor from making a deceptive warranty with respect to a consumer product, or (B) any person from failing to comply with any requirement imposed on such person or pursuant to this chapter or from violating any prohibition contained in this chapter. 

Other Products and Services

I do not have prices listed due to the variety of vehicles and options and features that can change the price according to your vehicle and what is being installed.  I don't charge a fixed rate due to some being easier and some being more difficult.  My prices are the most competitive and you are getting the most experience with each and every install that I do!  Over 10,000+ cars done in my 25+ year experience

Click on the buttons to get more info on these types of products.

REMEMBER

REMOTE STARTERS WORK IN THE SUMMER FOR AIR CONDITIONING!!!

I also offer SolarGuard's Clearshield Paint Protection packages.  Click on the link for more information from their website.  Pricing varies and can be custom to pre-cut kits that may be available for your vehicle.  Please email me for any questions.

Here are 2 of my vehicles where I installed ClearShield paint protectant film on.  At most angles you can barely see the line.  Certain colors are more visible than others, but worth the investment to protect your vehicle!

Class-Leading Range

EDGE 1X features new Spread Spectrum Technology that allow up to 1 mile of operating distance.

 Durable Design

Our first ever water + shock resistant remote will continue to start your vehicle even when dropped from above or dunked down below.

 ArcticBlue LED

LED indicates the command has been sent from the remote.

No used, refurbished, demo or board model products sold here!  Unlike other places that don't carry adequate NEW inventory on hand, you will ALWAYS be receiving 100% BRAND NEW products installed at the LOWEST POSSIBLE price around! 

​Exclusive and unbeatable customer service!

Added aftermarket heated seats and mounted switches into the empty OEM locations

Beware of retail locations overcharging you! 

Don't waste your money paying retail!