These are several of the cars that I've worked on and have been products of the shop Advanced Auto Accessories.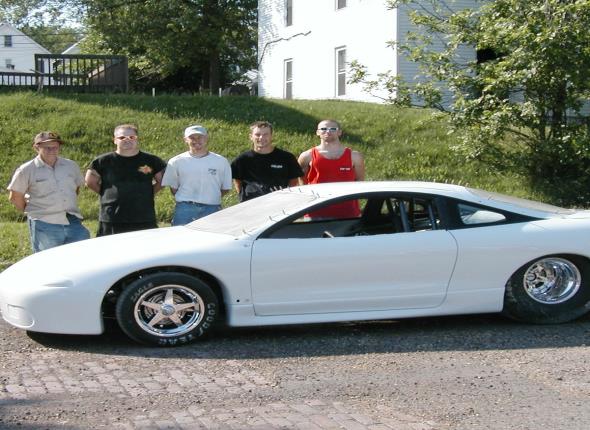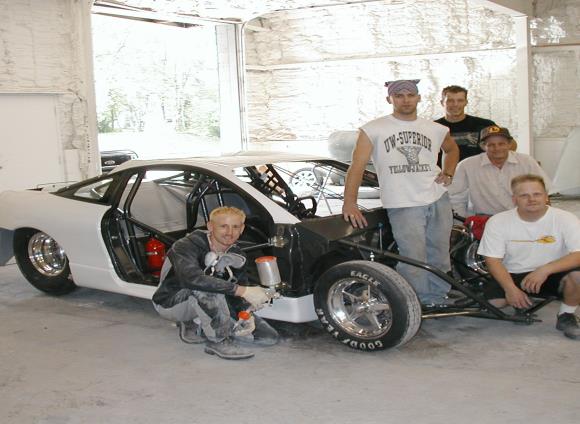 Here is the World's Fastest Eclipse.  Pictured from left to right is Rob Hanninen, owner Advanced Auto Accessories, myself, Brett, Bob, and Race car driver/owner Brent Rau.  Click on the picture to link you to Brent's homepage.

To see what this car looks like after it's been fully dressed out and customized, please click on the picture to link you to Osofastracing.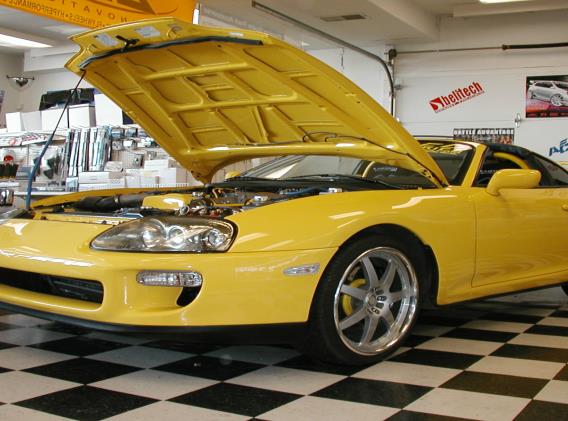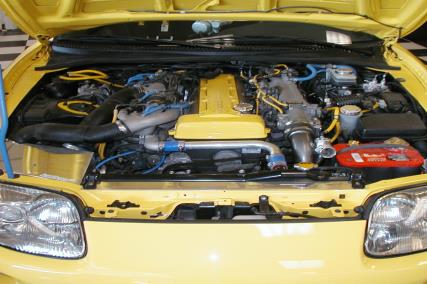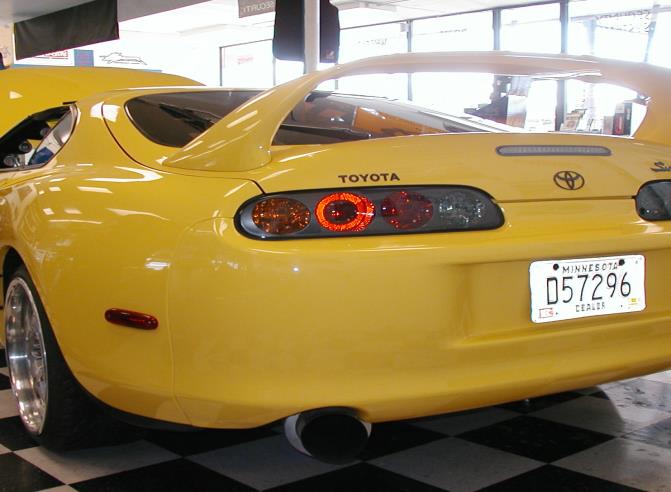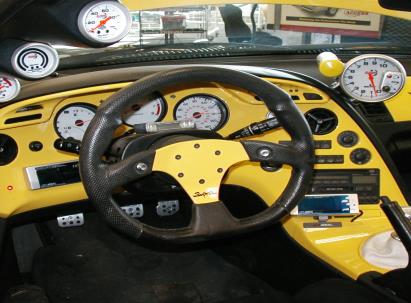 Rob's 1995 Toyota Supra Twin Turbo all finished!!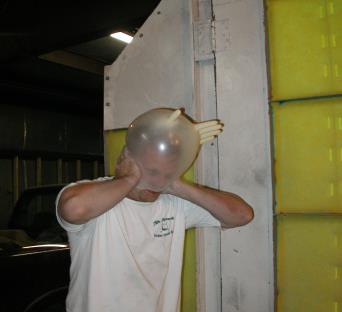 Here's Brent taking a break to blow-off some steam!!

Here is our '97 Toyota Supra TT Special Edition.  The car was definately hit hard in several places and made the job a lot tougher, but after all the work and time spent, we think it all was worth it!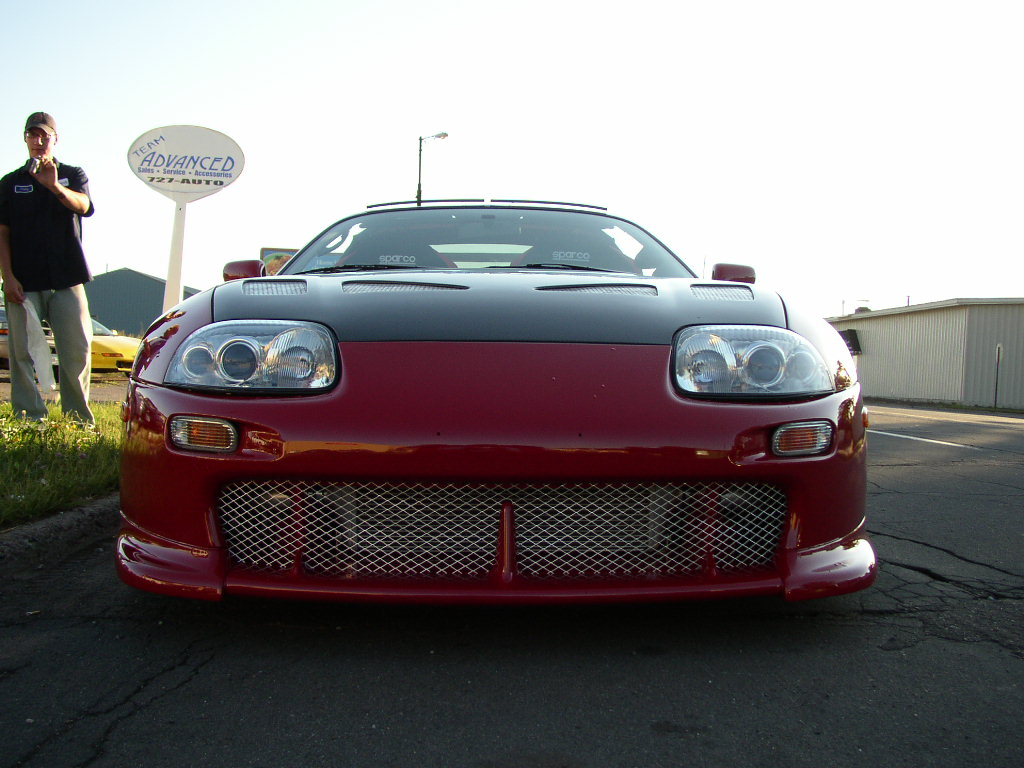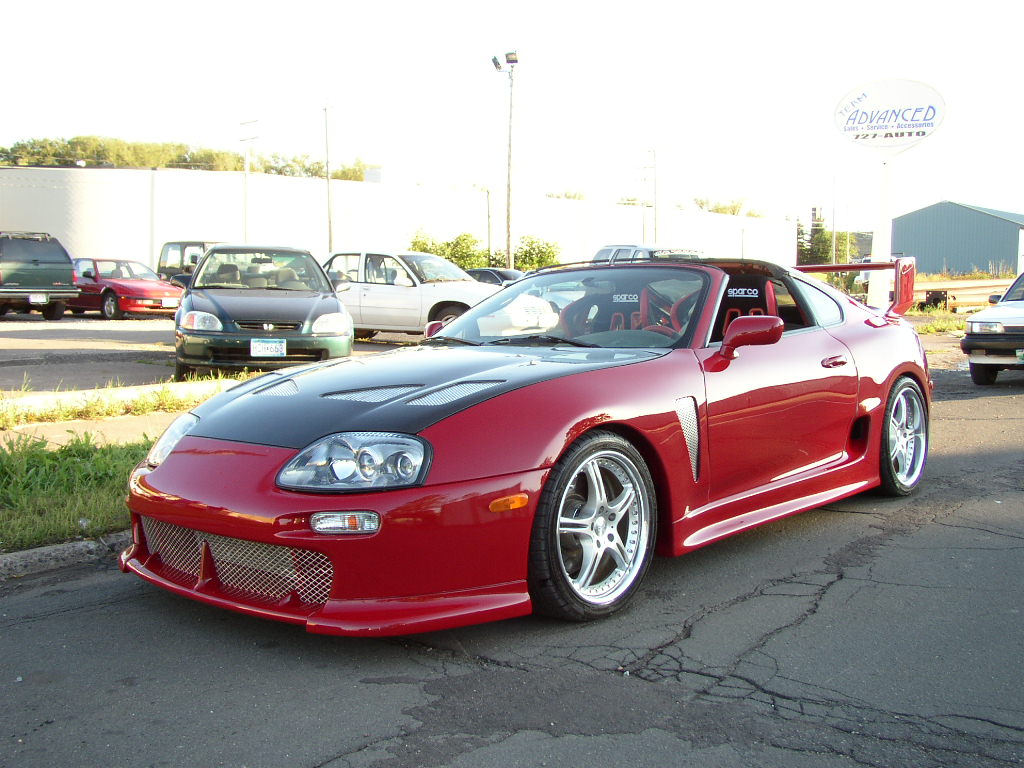 Here is the '97 Toyota Supra TT all done up with the TRD Wide-Body Kit.

A very sharp car!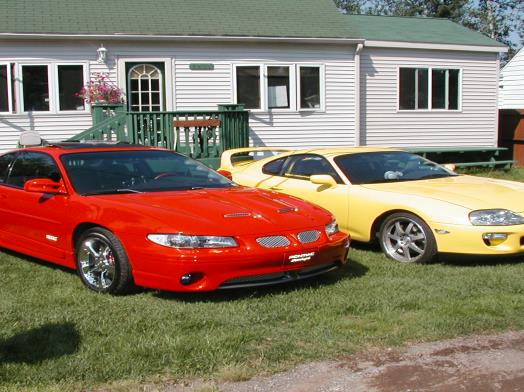 By itself the Supra is a big car, compared to a GTP, it's an escort.  Now we know why our cars are so slow.

This car is probably one of the nicest cars that you will ever see.  This was a 4 month project from start to finish, and we aren't done yet.