Here is another work in progress, replacing the rear quarter panel, along with the bumper, trunk lid and straightening the frame.  It will be a very nice car once it is finished.

1991 Acura NSX

Here is my latest project, and I mean this was a project.

This is Misty's '98 GTP.  The picture to my left is her old motor on the bottom, and the newer/used motor replacement on the left.  This was the second time in 2 weeks that I pulled her motor out.  There was some problems with the prior installation of the HL cam and heads, (which I didn't do) that caused major problems.  I had the front cover off 3 times and finally we decided to get a new motor.  (I found out today that the #2 cyl rod bearing was spun badly)  From start to finish, it took 12 hours to pull the existing motor, tear it completely down, minus crank and pistons, and swap her cam, timing setup, heads, intake and blower to the new motor's block.  I pulled, disassembled, built, and dropped her new motor in, and made it run in one day.  It was a long, dreadful day, but the motor fired right up and her car is now running.  She is very happy and so excited that she can drive her car again.

The motor has been taken out, for the second time in two weeks, third in two months.

On the left is the new motor, and the entire old motor in pieces all over the floor. 

Below is the start of the new motor assembly.

The new motor is completely assembled and all systems are a go, ready to drop in.

There it is, on it's way.  The worst part of the entire process is the time it takes to line up the tranny to the rear, and to make the passenger side motor mount studs line up under the motor, everything else is a snap.

And that's it, all said and done, and good as new!!

Just sold, we finished the '91 Acura NSX.  A little frame straightening and a fender/trunk replacement, we said goodbye!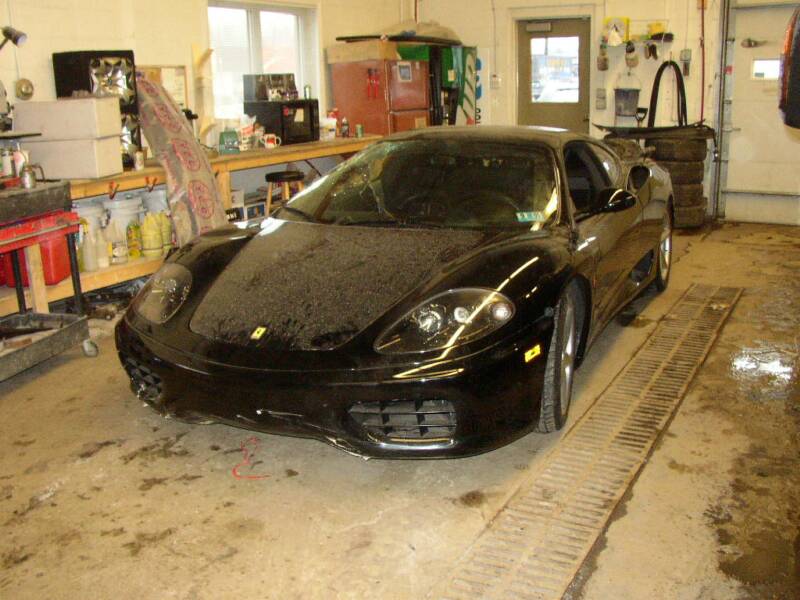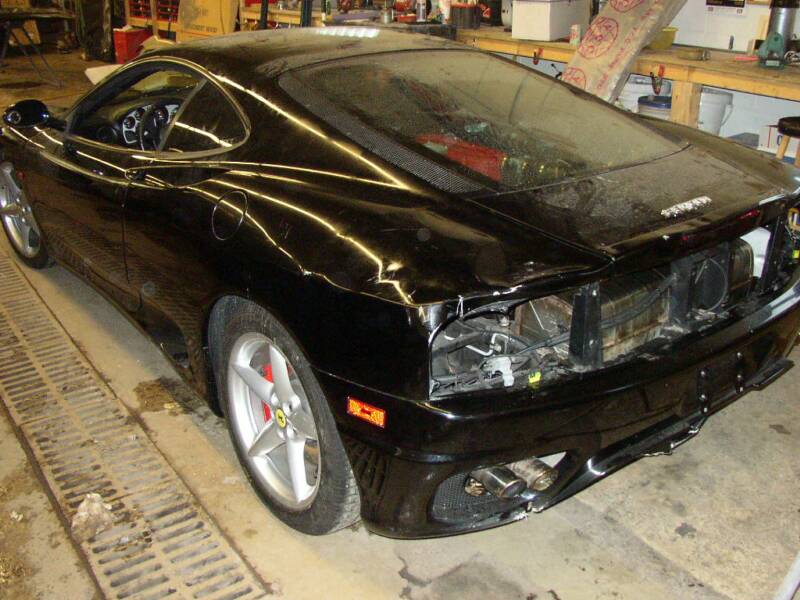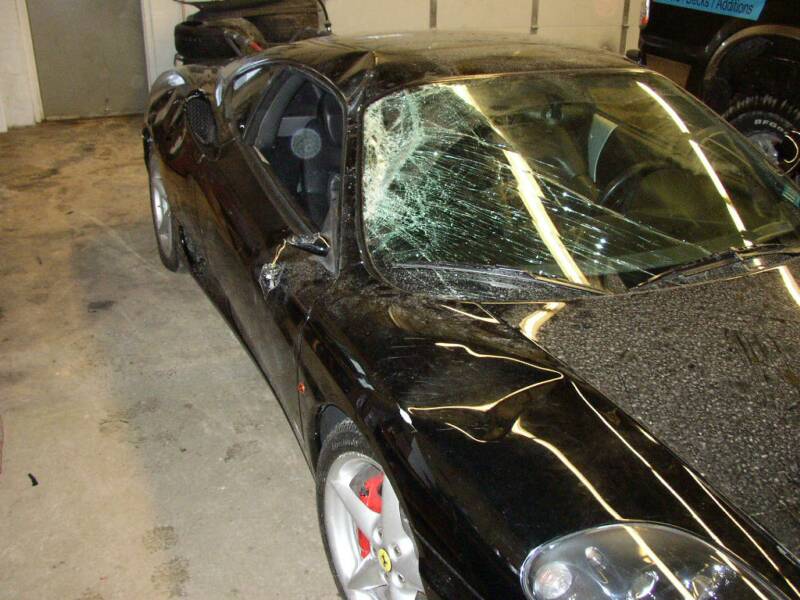 Here is a '99 Ferrari 360 Modena F1 recenetly purchased.  It was flipped, and there is some damage, but it runs, only 10K miles.  WIll be a fun and interesting project!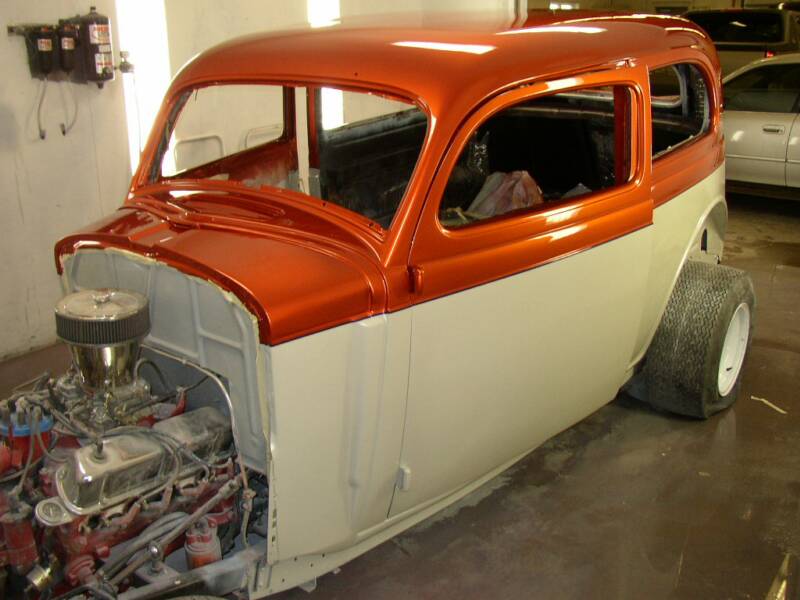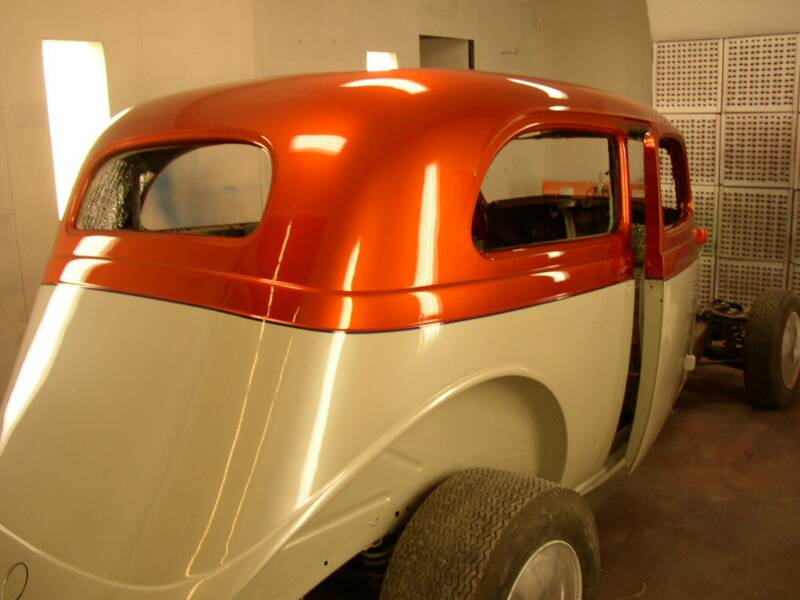 '36 Plymouth Street Rod under construction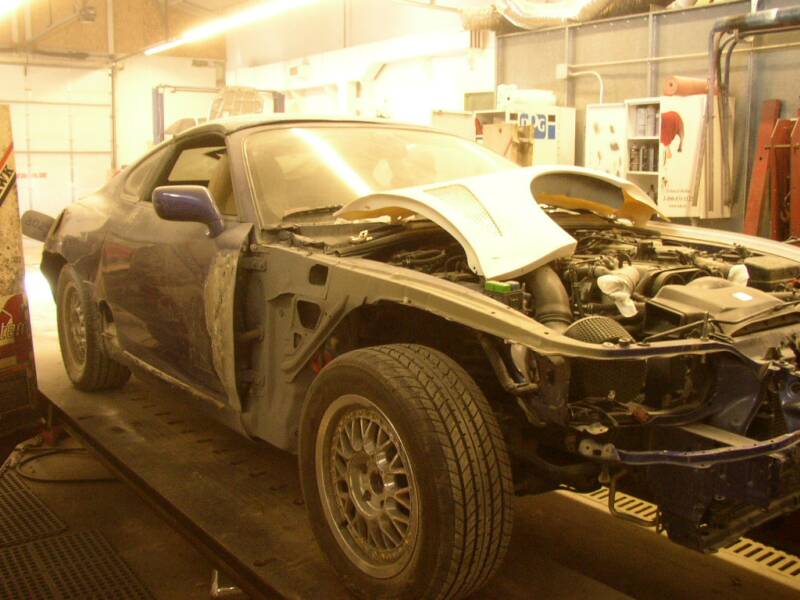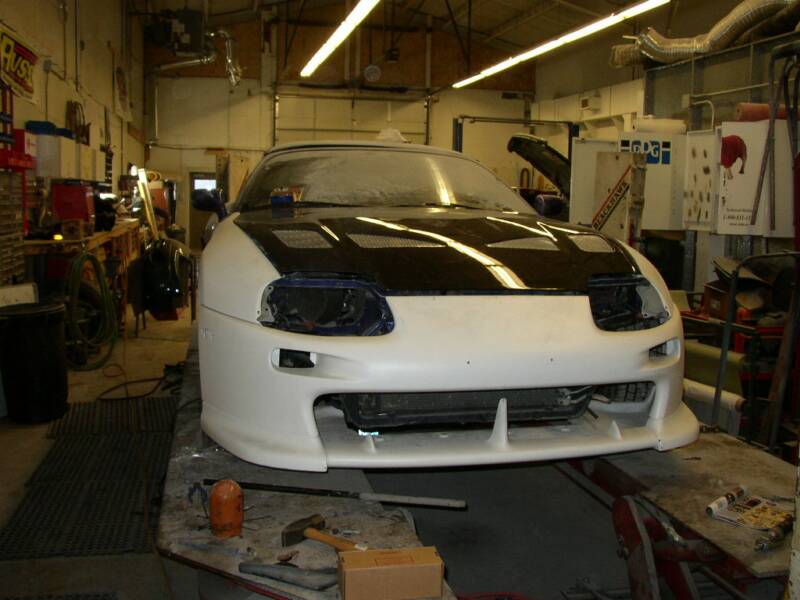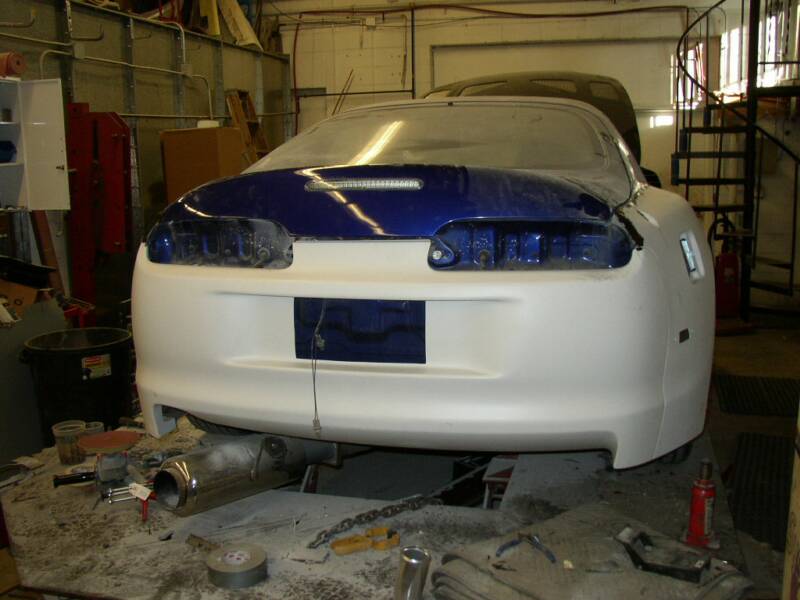 Another '97 Toyota Supra TT under construction.  TRD widebody kit.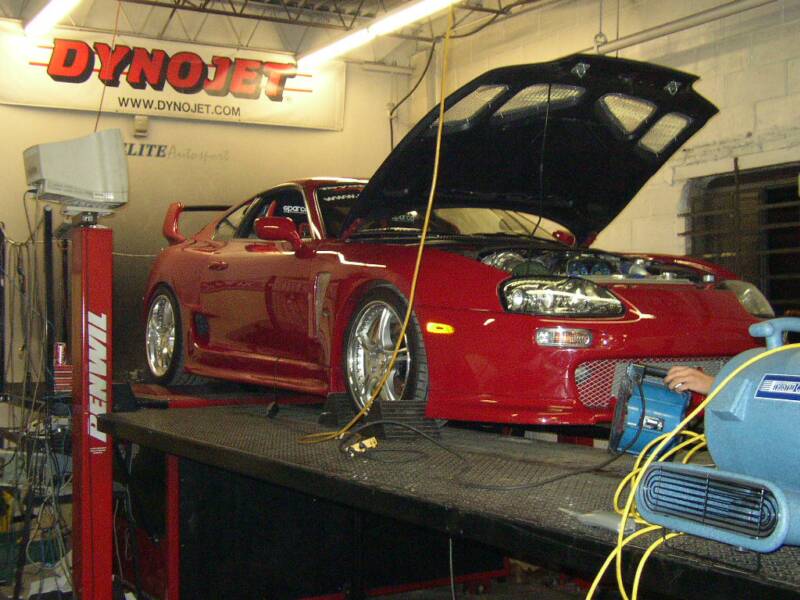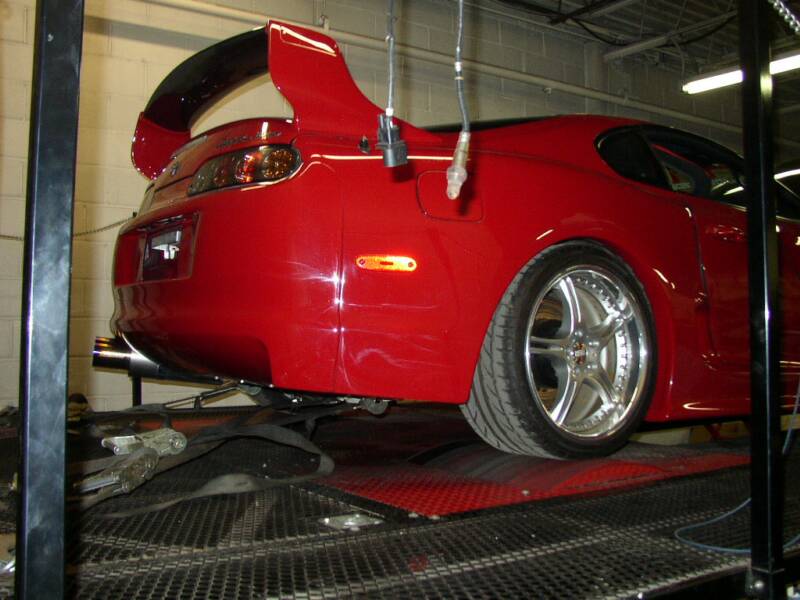 Here is our 1st '97 Supra once a TT, but getting Dyno'd after the Single T-66 Turbo Kit.  Totally stock shortblock, fuel system punched out an amazing 531whp!